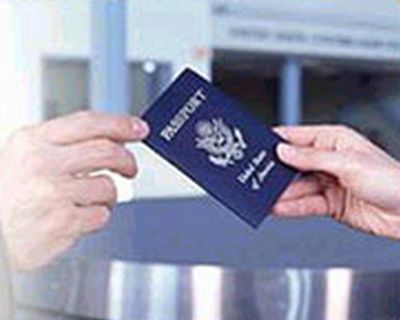 The Union Home Ministry has advised foreigners visiting India on tourist visas not to get involved in 'journalistic activities' during their stay in the country.
A senior Home Ministry official said that a circular has been issued on the basis of inputs from intelligence agencies, which had found some foreigners using their tourist visas for "journalism or other forms of writing".
"The Ministry of Home Affairs has noticed that foreigners coming on tourist visa are involved in coverage of events/ journalistic activities. In this context, it is stated that tourist visa is not the appropriate visa for such activities by foreigners. Tourist visa is issued to foreigners who do not have residence or occupation in India and whose sole objective of visiting India is recreation, sightseeing, casual visit to meet friends and relatives etc. No other activity is permissible on tourist visa," a statement from the ministry said.
The circular further stated that the Ministry of External Affairs has been requested to convey to all Indian missions abroad that they strictly enforce the rules on tourist visa.
The circular comes a month after it became known that a US geophysicist, who had visited India several times in the past and studied Himalayan seismology, was not allowed to enter the country in May last year. Roger Bilham, a geophysicist at the University of Colorado, had, during his last visit in January 2011, addressed a press conference organised by Greenpeace in which he had raised questions about the safety of the proposed nuclear power plant at Jaitapur due to seismic reasons. Bilham has written several articles in international journals on Indian seismology, including threats to nuclear power plants from potential earthquakes.